Since its creation in the 1950's, plastic has worked its way into just about every aspect of our physical lives. From the food we eat, to the cosmetics we put on our skin, to the cleaning products we use to protect and sanitise our homes, it all comes coated in the cold shiny hard stuff. We're all too aware of the devastating impact this is having on our amazing planet. Plastic is designed to be durable and long-lasting but this means it can take 450 years for a single plastic bottle to break down. And even then, it leaves behind micro-plastics which wind up in our soil, water, air and food. Studies suggest that if we keep producing plastic at the current rate, by 2050 we will have more plastic in our ocean than marine life.

These planet-sized problems can leave us feeling rather helpless and small. But the truth is that we can help and the amount of waste we produce in our lifetime is not negligible. We have a responsibility to do our best to care for and protect our world, and to show our friends and family how simple it can be to do the same.

In this edition of Parting with Plastic, we'll look at how our weekly grocery shops can be more environmentally friendly. Ready to make a change? Let's get into it…
Can you dig it? Yes, you can.
Let's start simple. This is an obvious one but often overlooked. If it's a food item, it's probably available in canned form. Swap plastic bags of frozen peas for tinned peas. Avoid the large plastic tubs of soup and stick to the canned variety. Consider planning your weekly shop around tinned products; they're a fraction of the cost and 100 times better for the planet.

Also, fill your basket with products in easily recycled glass containers. Buying sauces for your summer BBQ? Opt for a glass Ketchup bottle. It may cost slightly more but the bottle can be reused and/or recycled rather than sitting in landfill and leaching toxic chemicals for hundreds of years.
You can then get creative with your used jars, giving them a new lease of life. We actually did this for our wedding using gardening string, lace ribbon and hessian (…and a small piece of my cousin's skin following an incident with the glue gun… sorry Naomi!). The results were definitely worth the scarring though…
2. Think global, shop local
We've all seen the slogan: think global, shop local and we know that opting to go to the corner shop rather than the corporate giant helps support families. But it can also be a pretty green option! Look out for ethnic grocery stores, bring your own canvas bags and stock up on some packaging-free fruits and veggies. In our experience, we've found that local shops are more than happy to accommodate and we've even been given discounts and freebies for bringing our own produce bags and kilner jars!

Bonus tip: markets tend to have bulk bins. A great opportunity for you to fill up all those leftover jars you've collected with rice, lentils, oats or whatever your little heart desires…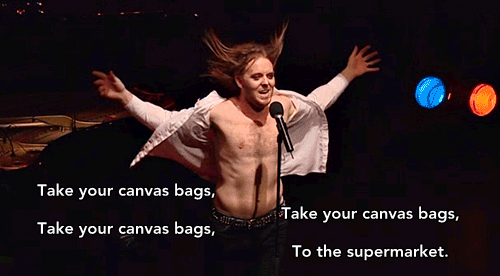 3. Box it up
It's encouraging to know that it's not just us small folk trying to make a positive difference. The big lads are also taking steps to reduce single-use plastic: Morrison's have phased out plastic produce bags for recyclable paper bags. Now you can also take your tupperware boxes to the meat and fish counter at various supermarkets.

Quick science lesson: While plastic tupperware boxes can be reused multiple times, be aware that the toxic chemicals used in the production of plastic leach out over time as the plastic starts to degrade. While I'm not suggesting spending money to be more environmentally-friendly, when the time does come to replace your tupperware boxes, why not check out these glass alternatives?
4. Clean up your act!

How clean are your cleaning products? When it comes to supermarket bought detergents, the answer is probably not very. The few products that do come in recyclable/plant-based packaging (shout out to Method) don't extend to all cleaning products. And do you know what's even better than recycled plastic?

No plastic.

So, what are the alternatives? Well, you can make your own multi-purpose sprays and there are lots of fab and simple tutorials online but while cider vinegar is great at removing stubborn grease and some claim it is anti-bacterial, it's not as effective as commercial cleaners.

For a great and very convenient solution, check out What On Earth Ltd, a Newcastle-based online refill station for cleaning products! They'll send out a silicone pouch of product – they cover pretty much everything from hand-wash, to laundry detergent, to toilet cleaner – and when you've emptied it out into a container, you simply return the silicone pouch in the free post envelope for them to clean and refill. Simple, waste-free and surprisingly affordable. You can sign up for refills to be sent out on a regular basis or just purchase one-off, and they have great bulk offers as well!

And seriously, having grown up close to Yorkshire's 'rhubarb triangle' (yes, it is a thing!), What On Earth's rhubarb hand-wash is one of the most delicious smelling things my nostrils have ever encountered.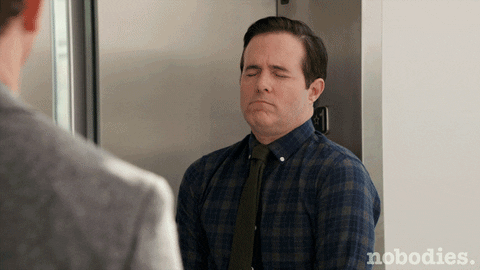 Give 'em a try and tell 'em Tasha sent you!
5. Plan ahead.
Since the invention of plastic, we've wrapped it around just about every product going. And with good reason too; it is convenient and has afforded us the luxury of food items contained within hard-wearing, long lasting* plastic. But it's incredibly damaging for our big, beautiful planet.
*By long lasting, we mean it's sticking around forever…
The good news is that times they are a-changing. The bad news is that this change is not instantaneous. So while we'd all love to drive electric cars, shop in plastic-free supermarkets and eat cultured meat (and I ain't talking about beef that's been to Bali, hun), it may be a wait before these things are accessible or affordable. In the meantime, we have a responsibility to plan ahead so that convenience doesn't dictate what we buy, particularly when those products contradict our convictions.

Try one of these quick jobs this week:
5 minutes: Google your nearest greengrocers at the start of the week so you know where you can stock up on fresh fruit and veggies.

15 minutes: Put aside supermarket must-haves – easy-grab bags, kilner jars, tupperware boxes – in an easy to reach place; stick 'em in your car, in your handbag, in your desk drawer at work.

20 minutes: Visit the bulk bins at the market on your lunch break and fill your jars with dry goods.

30 minutes: Take time on a weekend to do a food plan so your dreams of eco-friendly shopping aren't scuppered by unplanned shopping trips and impulse buys.
Any one of these tasks will make a huge difference to the amount of plastic passing through your house. Together, these tasks take just over 60 minutes. An hour a week bringing you that step closer to eco-warrior-dom… (believe me, it's a word.) And, well, that's pretty flippin' awesome.
Until next time,
Tasha